Hello everyone. I will show the ETF portfolio that I want to build over time. In my eyes, the purpose of an ETF portfolio is that it needs to be simple. This is also its main strength. You don't have to spend hours and hours researching different companies and you'll probably beat most of the investors that do! If you are not really sure about what an ETF is exactly you can check out this post!
Three funds. Three exchange-traded funds, that is all you need to be perfectly balanced. This way you'll be perfectly diversified and be able to sleep at night. Keep in mind that I am still young (and aggressive) and that I'm not investing in bonds quite yet. I also have some exposure to P2P Lending which is basically like bonds if you think about it. Alright, here we go.
IWDA (IE00B4L5Y983)
The first one I would recommend is IWDA (IE00B4L5Y983). This fund should, in my opinion, be the biggest part of your portfolio. This is an accumulating ETF (if you want to know the difference between accumulating and distributing ETFs, check out this post!). The choice between an accumulating or distributing ETF depends primarily on the tax situation in your country. I'm from Belgium and over here we have a 30% tax on dividends which we don't have to pay when the ETF reinvests them for us. On the other hand, I don't have to pay capital gains tax when I sell. Fingers crossed this will still be the case when it is my time! This ETF mainly covers large caps in the developed world.
EMIM (IE00BKM4GZ66) / IEMA (IE00B4L5YC18)
The next fund I plan on buying is EMIM (IE00BKM4GZ66). Again an accumulating ETF for the reasons explained above. This one mainly covers large caps of emerging markets but mid-caps and small caps are also included. This way I'll have exposure to the markets in Asia, Latin America, Africa, …
EMIM was also recently added to the Degiro free ETF list!
If you are not interested in small caps, which is totally fine, you can also choose to pick IEMA (IE00B4L5YC18). This is also an accumulating ETF that covers emerging markets but only large and mid-caps. The fund size is a bit smaller than EMIM (but still quite sizable). For this reason, it could be less liquid but probably not to an extent that it is a problem for normal investors. The upside is that this one is also free on Degiro to purchase!
IUSN (IE00BF4RFH31)
The last fund I am probably going to buy is IUSN (IE00BF4RFH31). Once again, accumulating is the way to go for me. The one covers small-cap stocks all over the world. This way I'm not only invested in large caps, yet another way to diversify!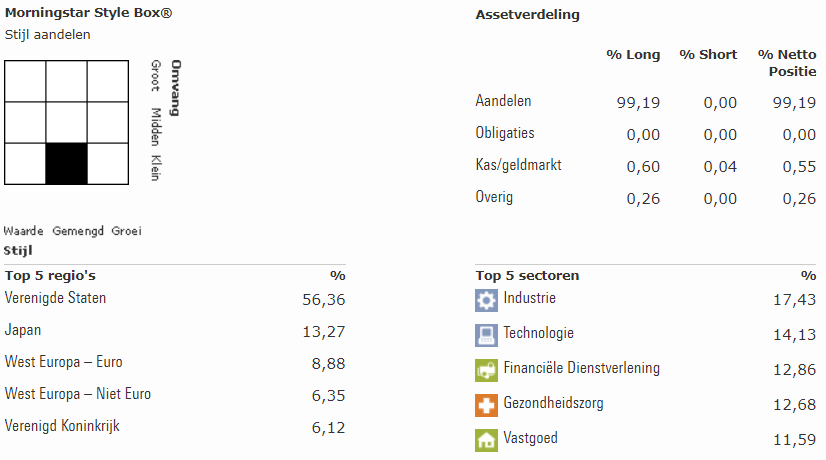 Best ETF portfolio overview
This is the portfolio allocation I want to go for. The total TER should be 0,2035% which is a very decent number.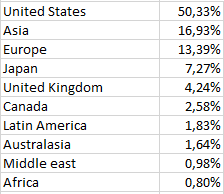 This is the weighted region percentage of the three ETF's I want in my portfolio. As you can see there is a lot of diversification across different regions and this is what I'm looking for.
Do you have any questions or do you think I'm missing something? Let me know in the comments below or send me an email. I would love to hear your feedback!